Flight Training is our specialty at Pavco. Earn your private pilot license or progress towards a career in commercial aviation. We train private pilot, instrument, commercial, ATP, flight instructor, and multi-engine ratings. 
more info...
Welcome to Pavco Flight Center!

Tacoma Narrows Airport (TIW)

1110 26th Ave NW, Gig Harbor, WA 98335


Since that time, the Pickett aviation company has grown from a one airplane, one instructor operation, into a full service operator with 12 aircraft and 18 employees. Family owned and operated since the beginning, Pavco has conducted over 150,000 flight operations with a remarkable no-injury safety record. Pavco turns out several successful flight students each year from private pilots, to commercially trained professionals ready for airline and military careers.

PAVCO is your local flight school and fixed base operator for Tacoma and Gig Harbor, Washington, and greater Seattle Puget Sound area. We offer full FBO services including flight training, red carpet transient ramp service, scenic flights, aircraft sales, aircraft rental, aircraft maintenance FAA repair station, and we are also your friendly aviation enthusiast hang out! We are your local Cessna Service Station, and service any Cessna, Beechcraft, Piper, and any other piston aircraft needs. In such a high profile and high tempo industry, we take pride in delivering honest and fair business to fit your aviation needs, and value making your aviation goals reality!

Latest News...

______________________________________________________

FLIGHT INSTRUCTORS WANTED! - 6/1/2017

Pavco Flight Center is in high demand for FAA Certified Flight Instructors entry level to advanced, full time or part time. We are a Part 141 Cessna Pilot Center located in Gig Harbor, Washington. We fly a Cessna fleet and Piper Aztec multiengine. Pavco has been training pilots for over 30 years, from private to ATP, military to airlines. Must be able to relocate to Gig Harbor, WA area. Aggressive instructors can log up to as much as 500+ hours in six months.   
See employment details....
______________________________________________________

NEW FM-210 Flight Simulator On Line - 1/22/2016

Our new FM-210 Flight Simulator is now operational! Come experience the realism of this fantastic training device. The TouchTrainer FM-210 is FAA qualified as a BATD Basic Aviation Training Device. Approved for use under part 141 for 2.5 hours of Private Pilot, and 10 hours of Instrument flight training requirements.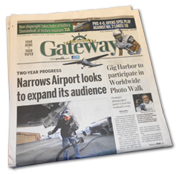 NOW HIRING FLIGHT INSTRUCTORS

Pavco Flight Center is always looking for FAA Certified Flight Instructors, entry level to advanced, full time or part time.